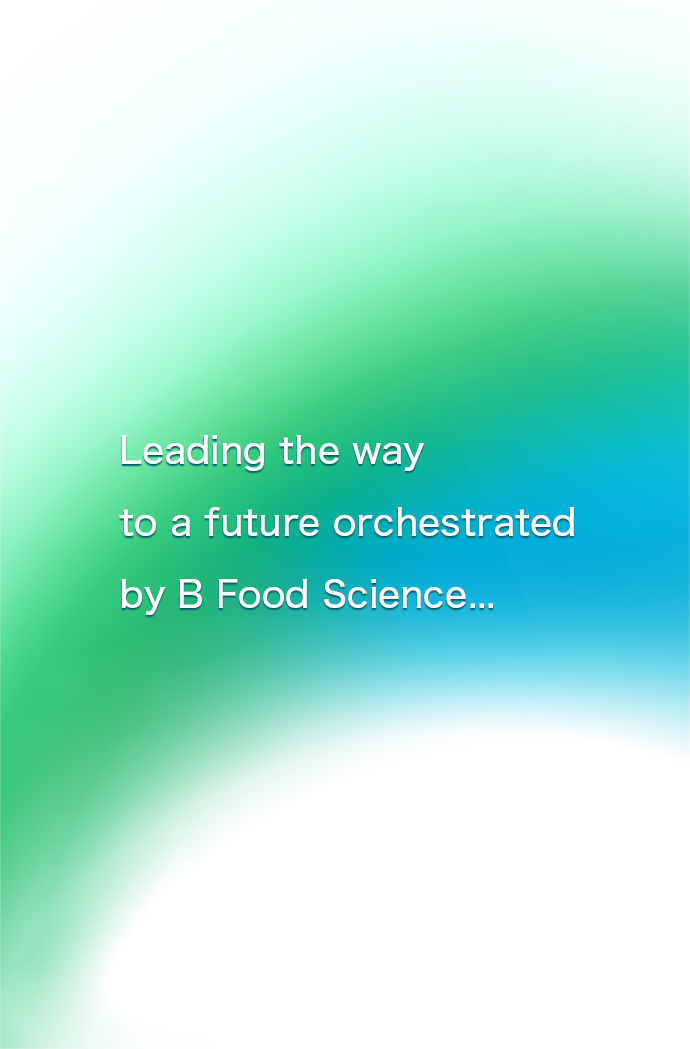 Since our establishment in 1969, we have continued to expand our business as a comprehensive manufacturer of sugar based polyols, with the support of our clients in various fields including food products, pharmaceuticals, cosmetics, and chemical products. Today, as the top Japanese manufacturer of sugar based polyols providing customers with safe, secure and stable supply, we are focusing our efforts on enhancing our popular product lineup, and at the same time developing new technology and products that offer the most advanced level of functionality and value.
In August 2008, we changed our company name to B Food Science Co., Ltd., and announced our Food Science Platform plan. In this Plan, we aim to utilize the technical prowess, information capabilities, and marketing skills accumulated since our establishment in the development of new materials, new product applications, and product planning, and thus establish the Food Science Platform as the integrated base for knowledge in the field of food science in the Mitsui Bussan Group.
To venture deeply into the realms of science, pursue the ultimate in the field of food products, and realize a healthy, plentiful diet – this is our desire and our objective. To further improve the quality of dietary habits, we are continuously taking up new challenges and pursuing innovation.
In fields other than food products too, we will continue to refine our capabilities to further advance the functionality and value that our company can offer. It is our sincere hope that such efforts will result in benefits for our customers and a contribution to society.
We appreciate your understanding and support.
Akito Umeda
President & CEO
B Food Science Co., Ltd.